CloudStack Collaboration
Conference Hybrid
The Biggest get-together of the Global CloudStack Community

LOCATION
Sofia, Bulgaria
& Remote
CloudStack Collaboration Conference is a 2-day hybrid get-together for the global CloudStack community and people interested in open-source technology.
The hybrid event is aimed at developers, operators and users to discuss and evolve the open-source software project, its functionality and real-world operability. This event will introduce you to the CloudStack family, community leaders, project members and contributors.
CloudStack Collaboration Conference is a 3-day hybrid get-together for the global CloudStack community and people interested in open-source technology.
The event will be held in the Capital Fort business centre
, which is located in the main boulevard connecting Sofia international Airport and the city centre – "Tsarigradsko Shose". 
The hybrid event is aimed at developers, operators and users to discuss and evolve the open-source software project, its functionality and real-world operability. This event will introduce you to the CloudStack family, community leaders, project members and contributors.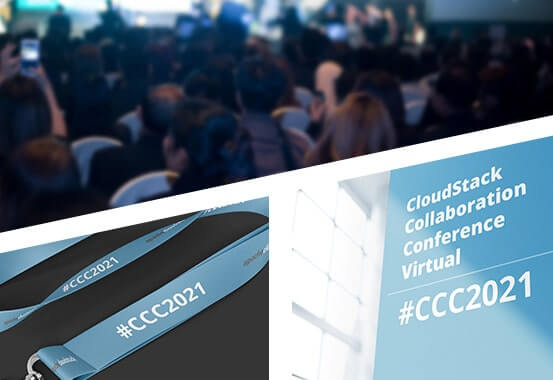 CFP for CCC 2023 will be announced in September
If you have a story about CloudStack, building cloud infrastructure, developing CloudStack features or integration, security, scalability, multi-cloud, submit your talk now!
CloudStack Collaboration Conference is the most significant global CloudStack and open-source cloud builders event. CloudStack is used by some of the world's largest telecoms, enterprises and Fortune 100 companies. Join the event as a sponsor and get the chance to meet and network with senior staff and C-level executives from these companies. Sponsoring this event allows you to engage with a large number of developers, cloud architects and technical leaders. By partnering with CloudStack Collaboration Conference you get brand visibility into one of the most dynamic and vibrant open-source communities globally.

View Last Year's CloudStack
Collaboration Conference Speakers Below!

Attend expert talks, tech conversations, case studies and workshops! Get inspiration from the best minds in the community. From technical know-how to real business examples of CloudStack implementations, we've got you covered.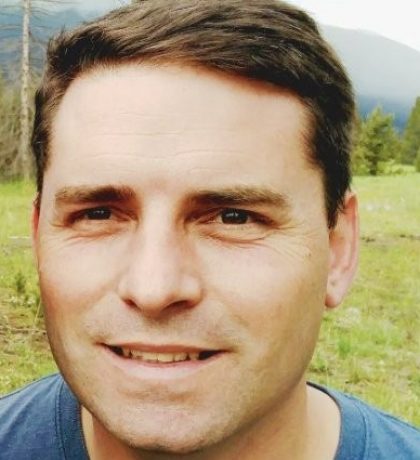 Simon Weller
VP of Apache CloudStack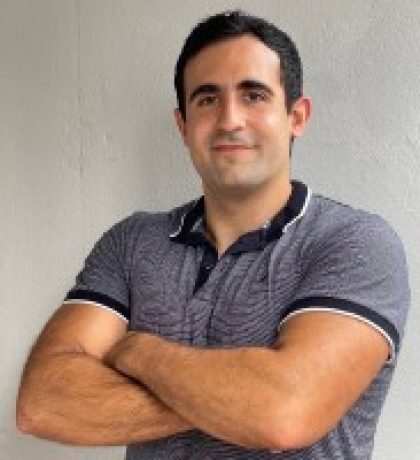 Nicolas Vazquez
Software Engineer, ShapeBlue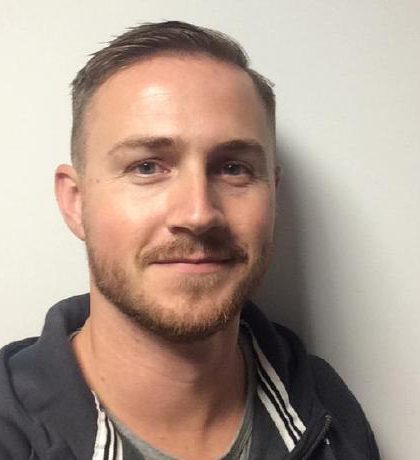 Wido den Hollander
CTO at CLouDINfra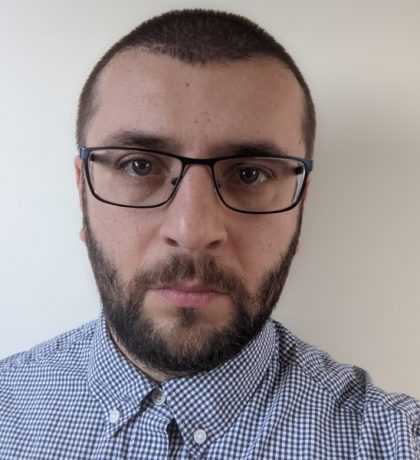 Lucian Burlacu
Cloud Architect, ShapeBlue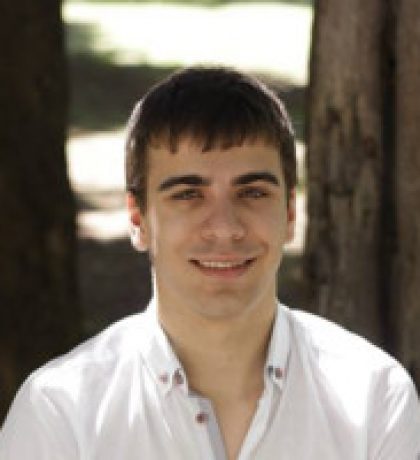 Kaloyan Kotlarski
System Administrator, StorPool Storage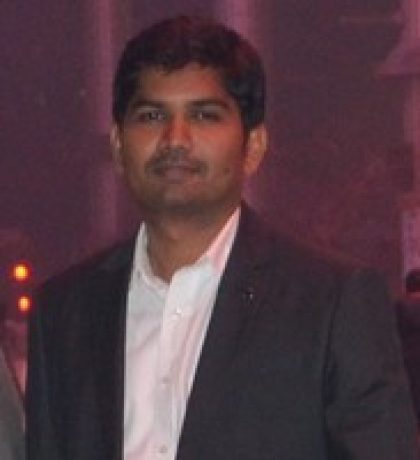 Amal Ranjith
Co-founder & CTO, Assistanz Network Pvt.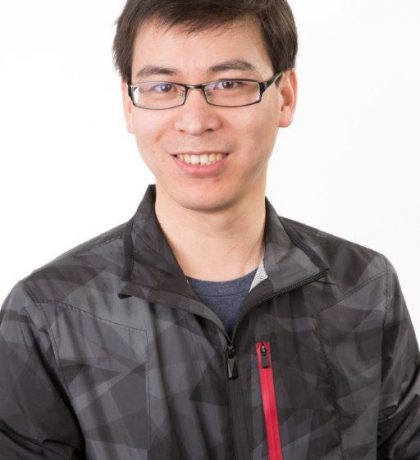 Wei Zhou
Software Engineer, ShapeBlue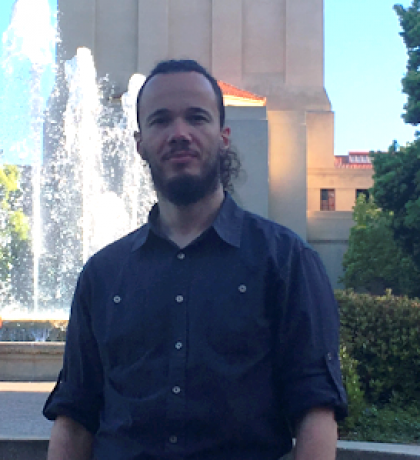 Alexandre Mattioli
Cloud Architect, ShapeBlue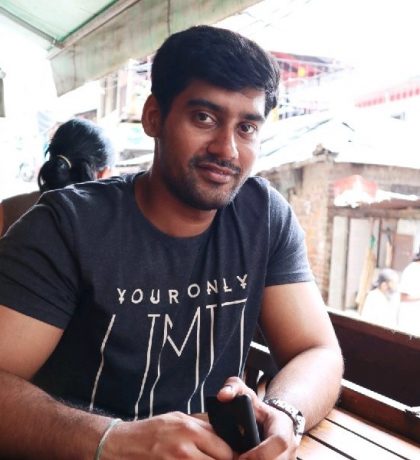 Abhishek Kumar
Software Engineer, ShapeBlue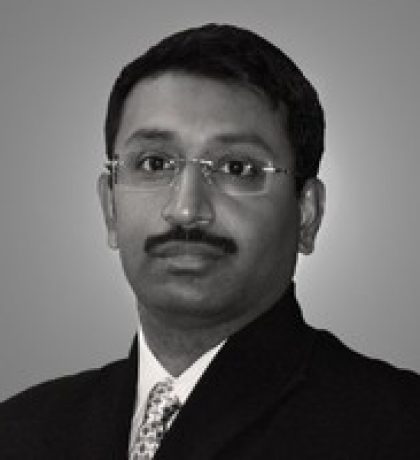 K B Shiv Kumar
Co-Founder and CTO, IndiQus Technologies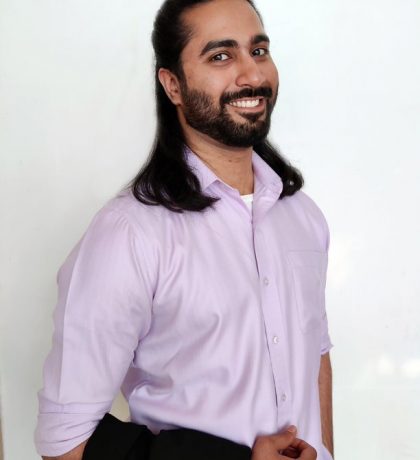 David Jumani
Software Engineer, ShapeBlue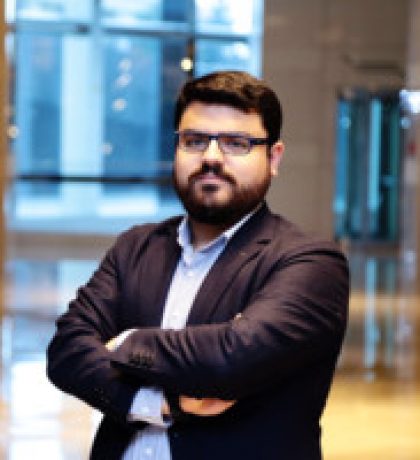 Yusuf Yildiz
Solutions Architect, LINBIT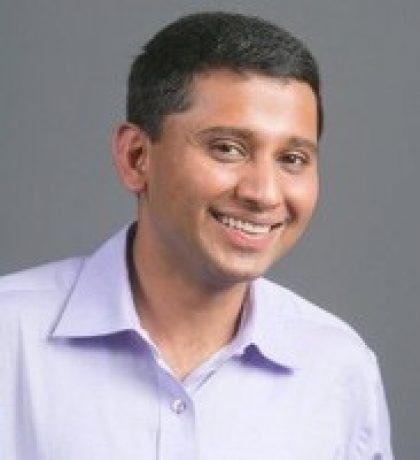 Vipin Mohan
Principal Product Manager - Containers/ Kubernetes, AWS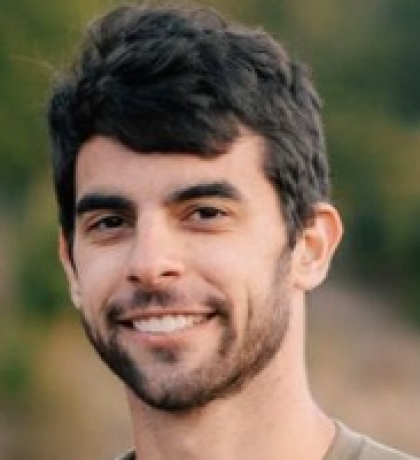 Maxwell Dribinsky
Software Engineer, AWS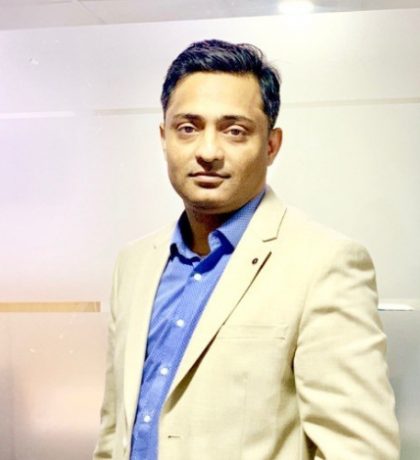 Abhishek Ranjan
CТО at CSC e-Governance Services India Limited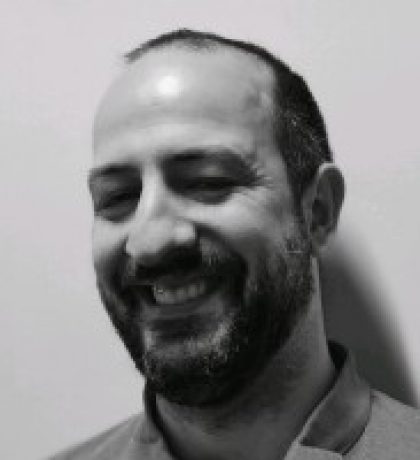 Christophe Gondouin
Partner at DIMSI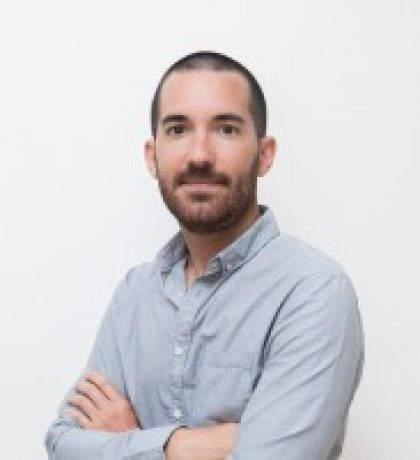 Pierre Charton
Consultant, DIMSI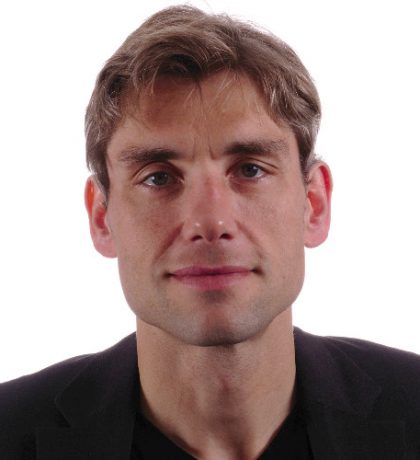 Andre Walter
Head of GMS Cloud Infrastructure Services, NTT DATA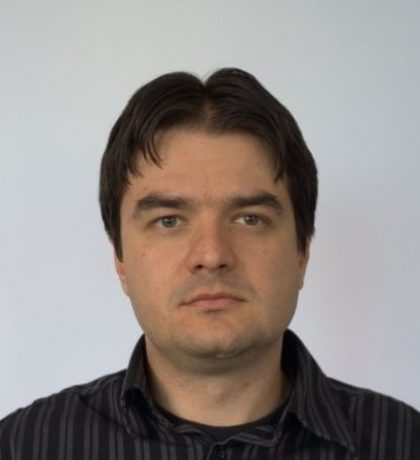 Vladimir Petrov
Software Engineer, ShapeBlue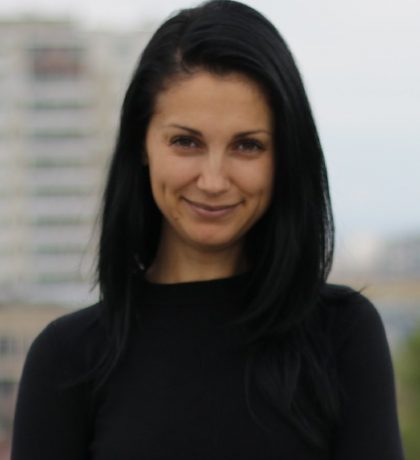 Slavka Peleva
Software Developer, StorPool Storage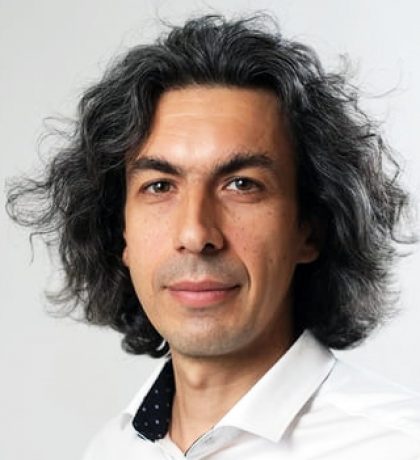 Venko Moyankov
Solutions Architect, StorPool Storage
Alex Ivanov
Product Lead, StorPool Storage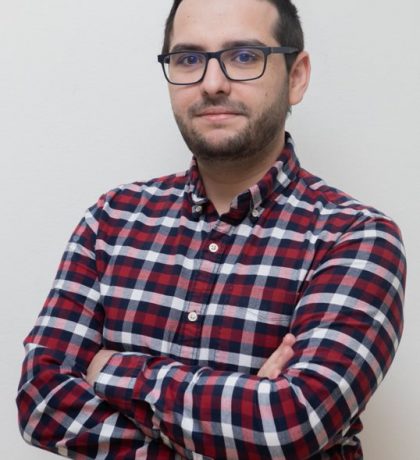 Quentin Roccia
Senior DevOps Engineer & Cloud Enabler, DIMSI Partner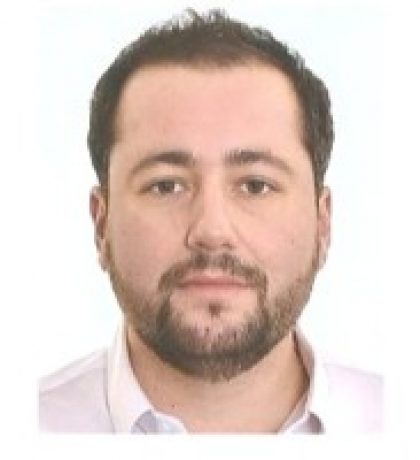 Grégoire Lamodière
Co-founder, DIMSI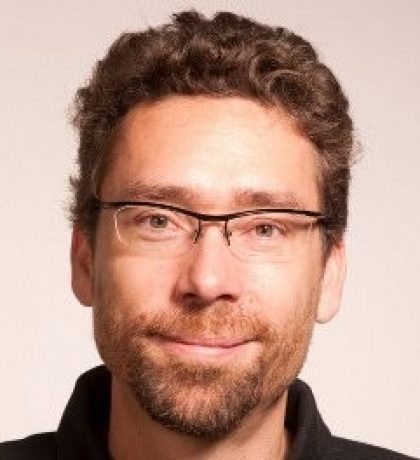 Philipp Reisner
CEO, LINBIT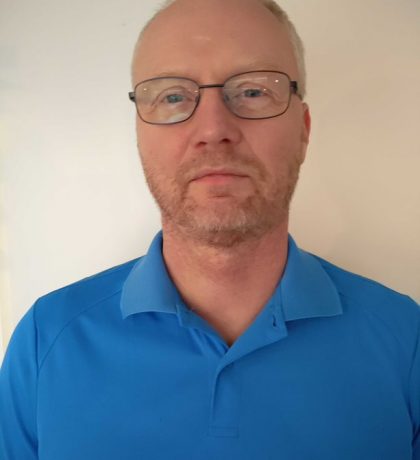 Dahn Hoogland
Software Engineer, ShapeBlue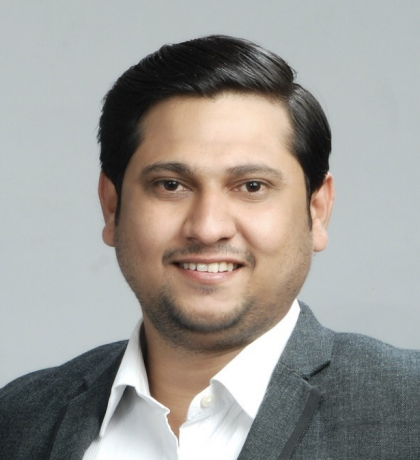 Saurabh Rapatwar
CEO, Stack Console Cloud Solutions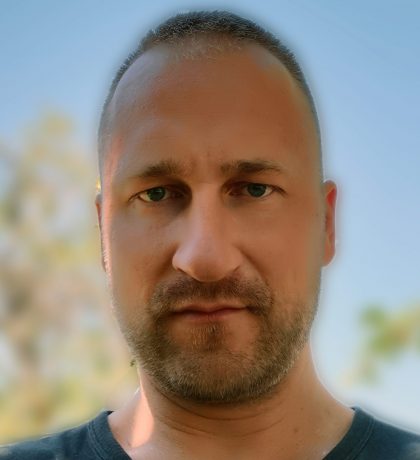 Andrija Panic
Cloud Architect, ShapeBlue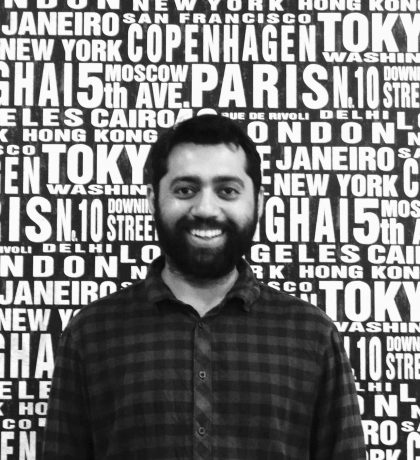 Kshitish Purohit
Co-founder & Chief Product Officer, IndiQus Technologies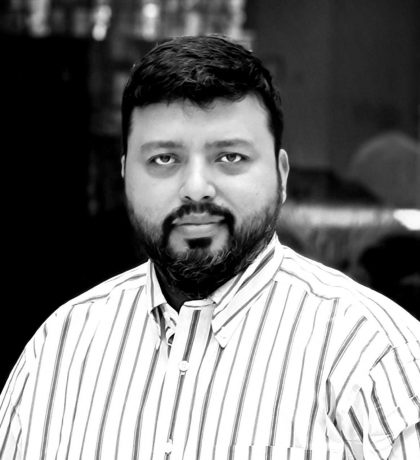 Sunando Bhattacharya
Founder and CEO, IndiQus Technologies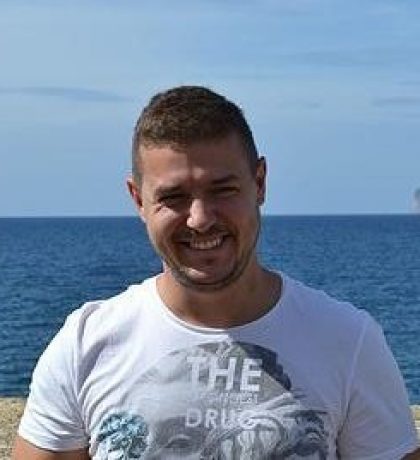 Boris Stoyanov
Software Engineer, ShapeBlue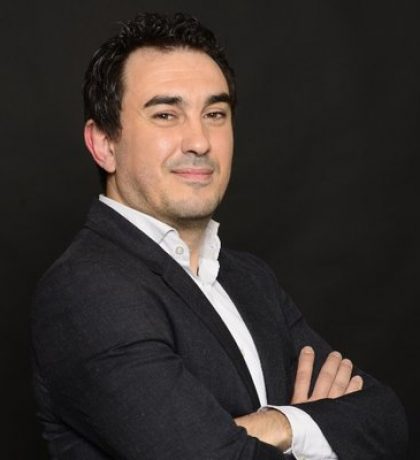 Jesus ESCOLAR
CEO & Architect at EXELERYS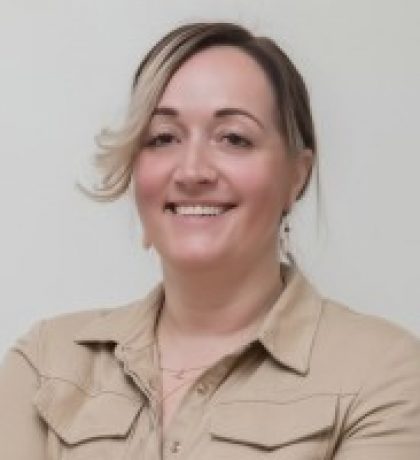 Magali Pervan
Senior Scrumaster, DIMSI Partner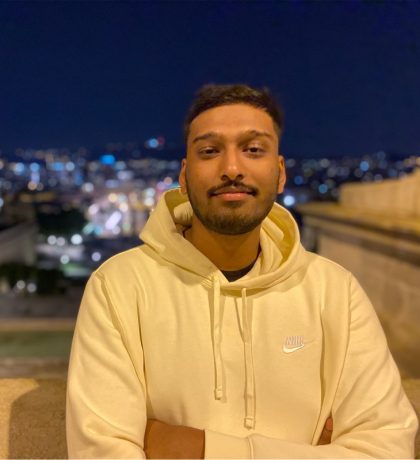 Navid Abdoul
Junior Platform Engineer, DIMSI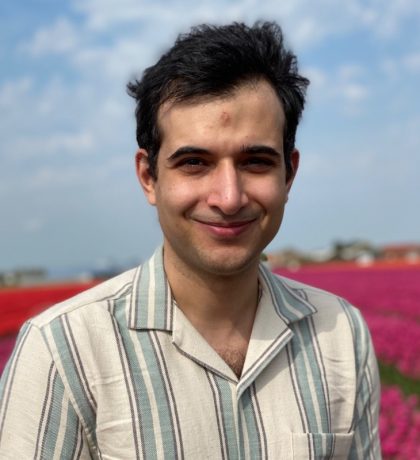 Sina Kashipazha
Software Engineer, Leaseweb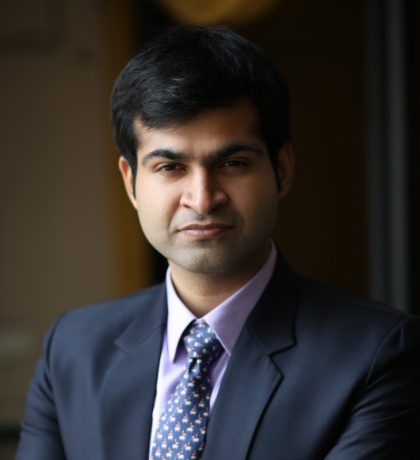 Rohit Yadav
VP of Engineering, ShapeBlue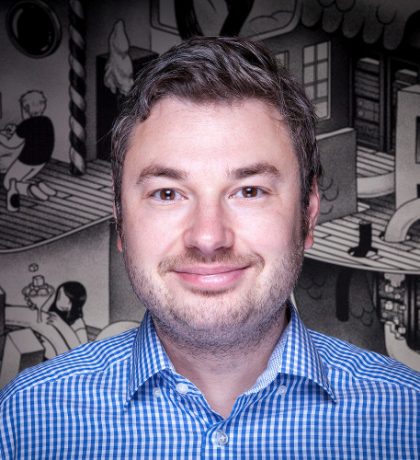 Sven Vogel
Senior Manager R&D, EWERK Group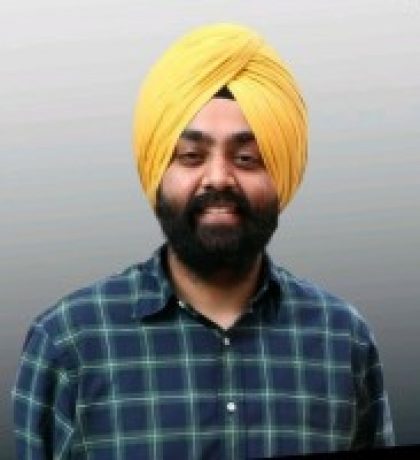 Daman Arora
GSoC 2022 Student, Carleton University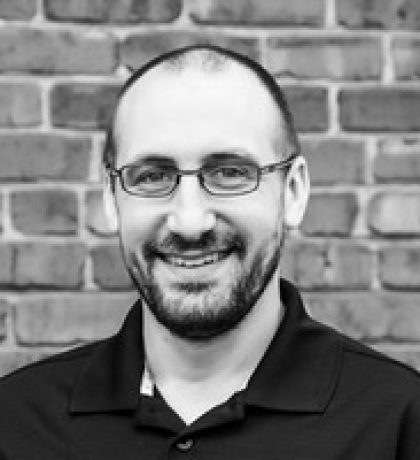 Will Stevens
CTO, CloudOps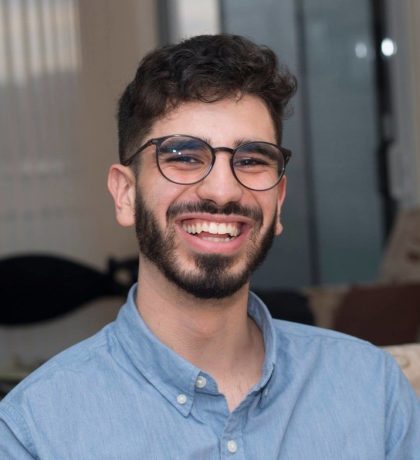 Daniel Murray
Full Stack Developer, CloudOps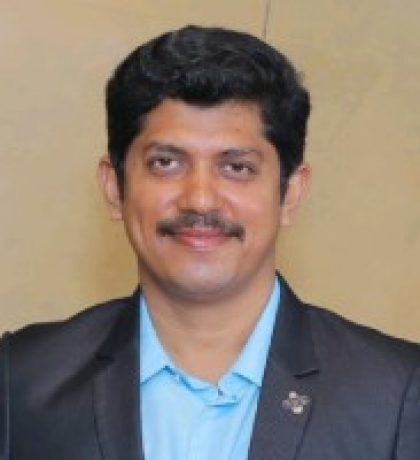 A.J. Mohamed Rafi
Head of Global Marketing, StackBill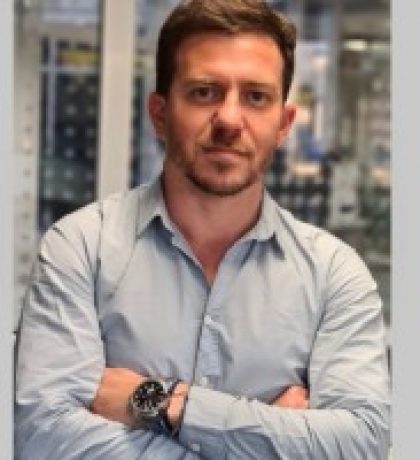 Gustavo Rossi
Cloud Manager, Arsat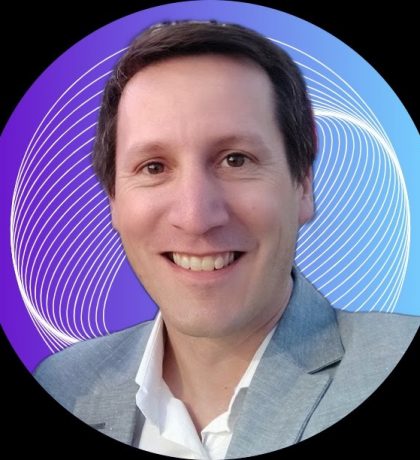 Esteban Tissera
Datacenter manager, Arsat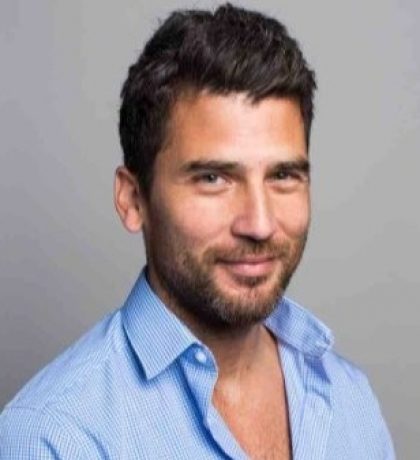 Nico Furman
Cloud Principal Project Manager, Arsat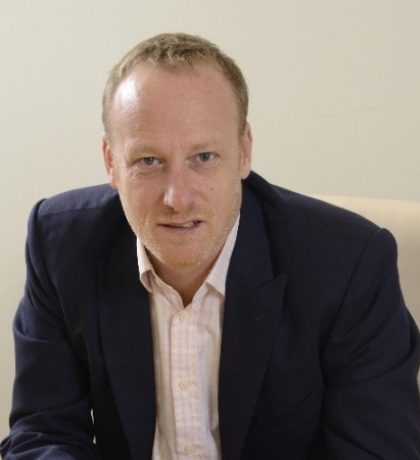 Giles Sirett
CEO, ShapeBlue
Last Year's Event schedule
You can expect to to see this event schedule here once it starts to form.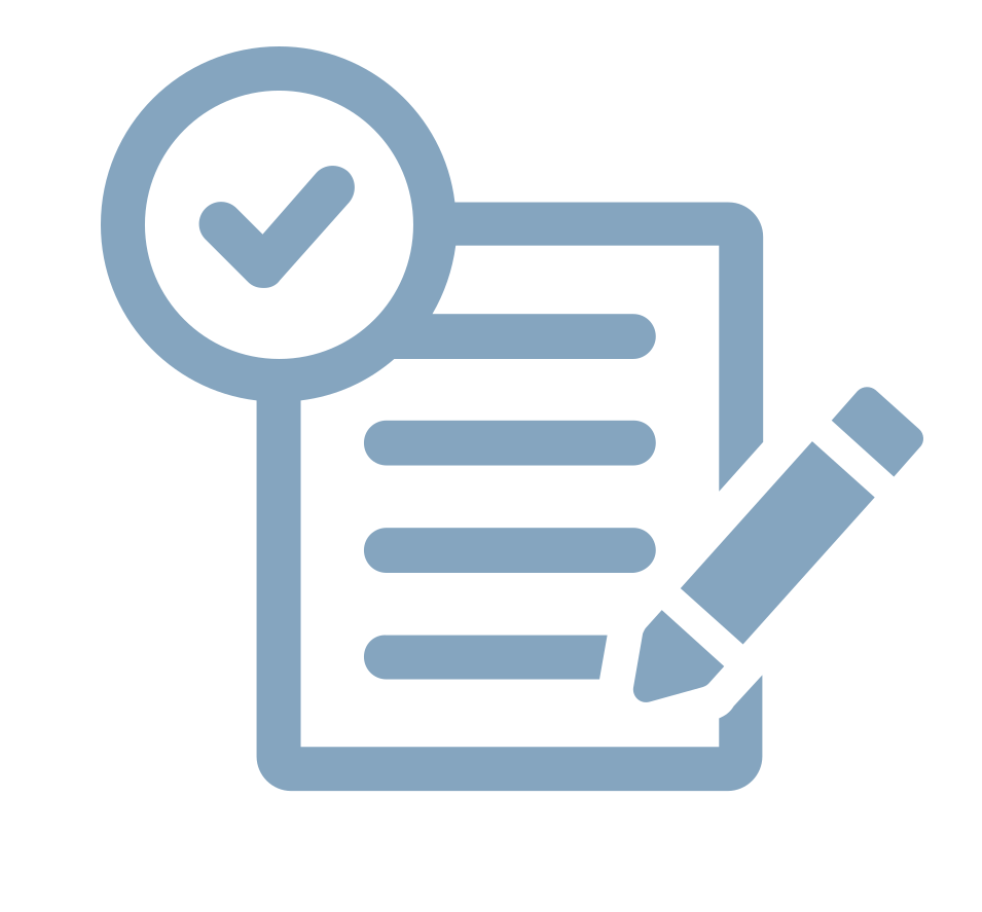 09:30 - 10:00
Registration
Come early in the morning to get a coffee and your CloudStack Collaboration Conference badge!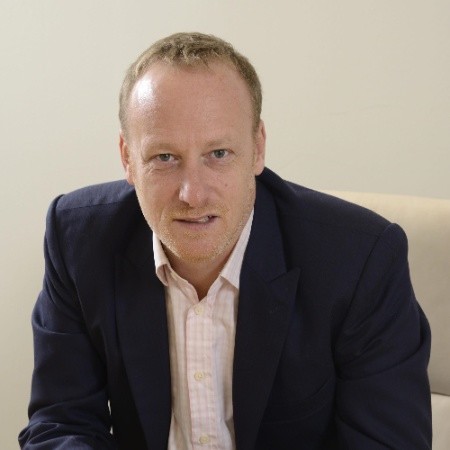 10:00 - 10:15 - New York City Hall
Welcome Speech
Welcome speech to open the CloudStack Collaboration Conference!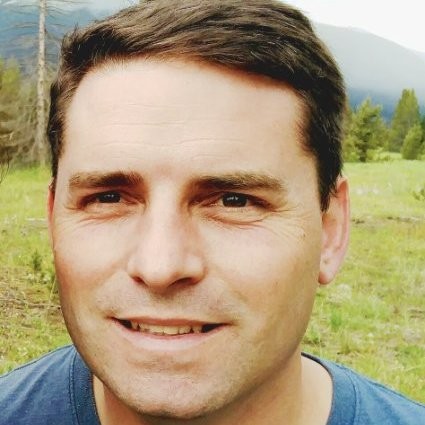 10:15 - 11:00 - New York City Hall
Keynote Talk: Apache CloudStack - Charting a path for the next 10 years and beyond
Simon Weller, VP Apache CloudStack
CloudStack since its inception has been a significant player in the cloud market, enabling service providers and enterprise customers to drive success, while controlling their own destinies. 
With the constant evolution of technology and rapidly changing market dynamics, join Simon as he reflects on an exciting 10 years of innovation and looks to the future.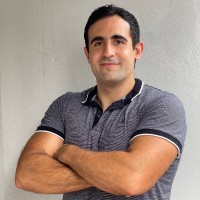 11:10 - 11:55 - New York City Hall
What's New In Apache CloudStack 4.17
Nicolas Vazquez, ShapeBlue
4.17.0 is the latest Apache CloudStack major release. In this talk we will go through the new features introduced in this version from an administrator/user perspective, explaining their benefits and the problems those features resolve. Will also run a live demo to see these new features in action.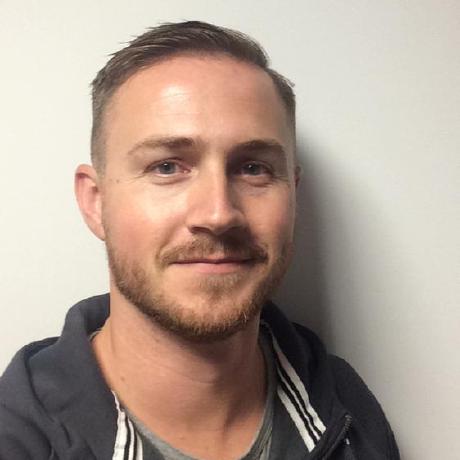 12:05 - 12:55 - New York City Hall
cloud-init: How Does It Really Work?
Wido den Hollander, CLDIN
cloud-init is the standard for provisioning Virtual Machines in almost all cloud platforms. CloudStack is supported as a DataSource in cloud-init. How does this process actually work and how does this data magically provision the virtual machine? Find out during this talk!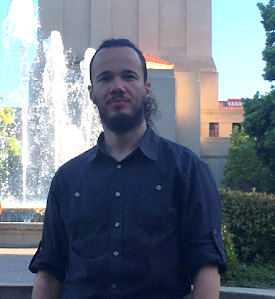 12:05 - 12:55 - Manhattan Hall
New Networking Capabilities In ACS And How To Leverage Them For VNF Deployments
Alexandre Mattioli, ShapeBlue
Several new networking capabilities such as IPv6 support, fully routed Virtual Router, user-driven shared networks and others have been added to CloudStack since its 4.17 release. In this talk, Alex has a look at how to use these new capabilities together in order to seamlessly enable the deployment of Virtual Network Functions via ACS.
13:00 - 14:00 - Lunch Break - Soho Hall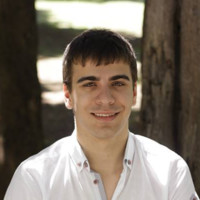 14:00 - 14:45 - New York City Hall
Automated CloudStack Deployment
Kaloyan Kotlarski, StorPool
Dev and test environments require the frequent and repeatable deployment of the CloudStack setup. This can be time-consuming and prone to errors. In this presentation, we'll show how we use Ansible for automatic deployment and setting up complete CloudStack clouds.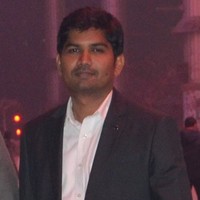 14:00 - 14:45 - Manhattan Hall
StackBill Workshop
Amal Ranjith, StackBill
StackBill is a complete self-service intuitive Cloud Management Portal with extensive features leveraging Apache CloudStack® with state of the art tools and years of expertise. Stackbill helps datacenter and cloud providers to build their own public cloud business powered by Apache Cloudstack.
In this workshop session, Amal Ranjith will talk about how StackBill offers a great solution for cloud service providers with simplified user experience and packed with 3'rd party plugins to provide users with a live demo.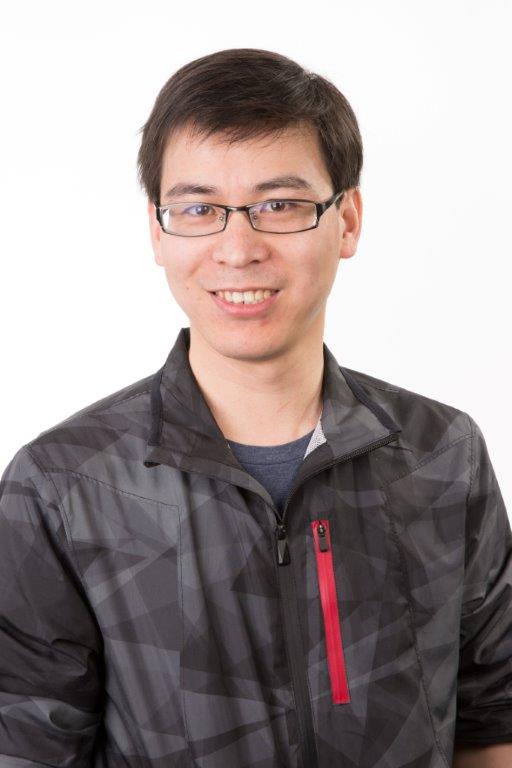 14:55 - 15:40 - New York City Hall
VM Autoscaling With CloudStack VR As Network Provider
Wei Zhou, ShapeBlue
In this talk, Wei will look at the new VM autoscaling functionality in CloudStack (due for 4.18 release) that gives VM autoscaling without relying on any external devices.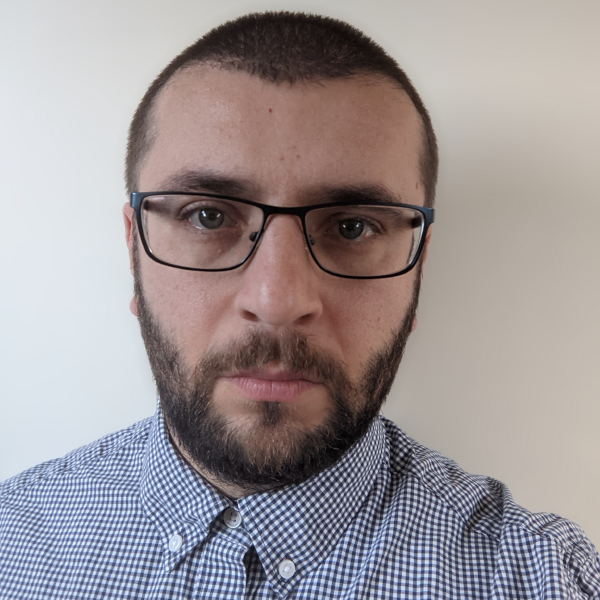 14:55 - 15:40 - Manhattan Hall
Monitoring in CloudStack
Lucian Burlacu, ShapeBlue
In this session, Lucian will talk about monitoring CloudStack and its related components. What are the best practices and what do you need to track closely to ensure your cloud reliability.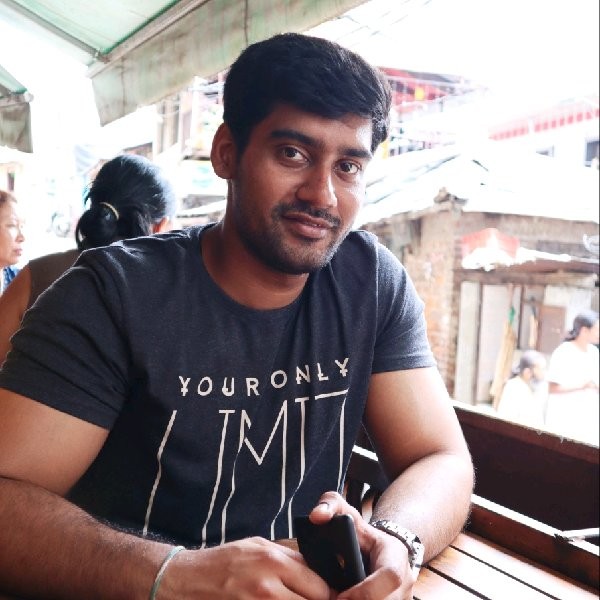 15:50 - 16:20 - New York City Hall
Edge Zones In CloudStack
Abhishek Kumar, ShapeBlue
Edge computing has been gaining popularity as it defines a model that brings compute and storage closer to where they are consumed by the end-user. By being closer to the end-user a better experience can be provided with a reduction in overall latency, lower bandwidth requirements, lower TCO, more flexible hardware/software model, while also ensuring security and reliability. In this talk, Abhishek will discuss aligning Apache CloudStack with this evolving cloud computing model and supporting Edge Zones, which can be also looked upon as lightweight zones, with minimal resources.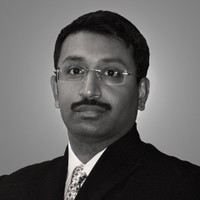 15:50 - 16:20 - Manhattan Hall
How To Monetise & Bill CloudStack - A Practical Open Approach
K B Shiv Kumar, IndiQus Technologies
This talk is for ISPs looking to bill CloudStack resources, and for software developers looking to build a billing solution around CloudStack. This talk looks at covering multiple business and technical use cases(for example: plans, catalogues, flexible billing, tiered offerings, account management, etc.) for running a public cloud and how the same can be achieved using CloudStack. It does not delve into any specific billing system but instead focuses on an open approach to how ACS features can be leveraged to implement billing and monetise CloudStack.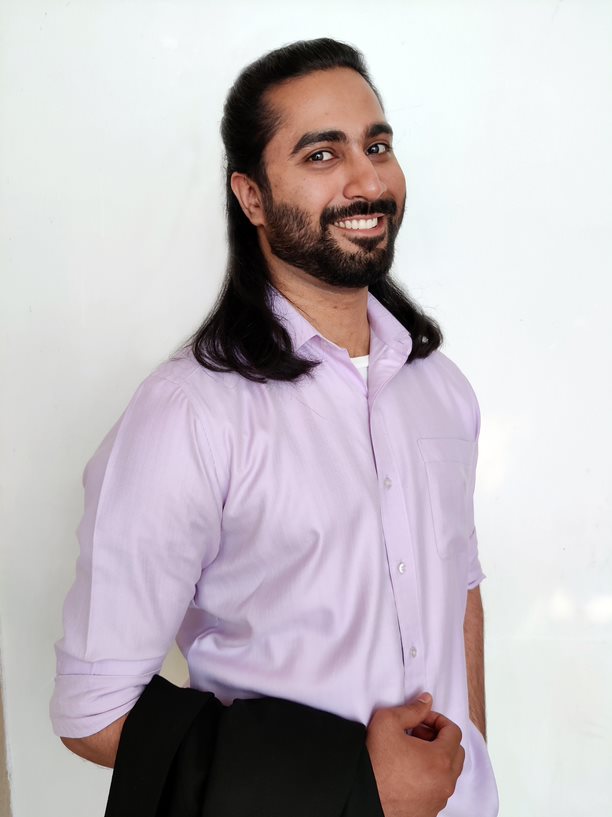 16:30 - 17:00 - New York City Hall
Choosing A Kubernetes Integration Technology That's Right For You
David Jumani, ShapeBlue
Apache CloudStack has two different ways of integrating with Kubernetes:
The CloudStack Kubernetes services

The CloudStack Cluster API provider (CAPI)
In this talk, David will compare the two different technologies, their use cases and their approach. He will go into detail on the architecture of each approach and what drove their development.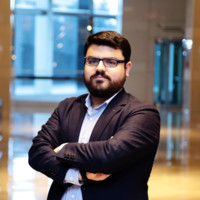 16:30 - 17:00 - Manhattan Hall
The Best Storage Solution For CloudStack: LINSTOR
Yusuf Yıldız, LINBIT
Join us for an interactive session on extending Apache Cloudstack with LINSTOR. LINSTOR is Open source Software Defined Storage designed to manage block storage devices for large clusters. The unique structure of LINSTOR helps you overcome countless roadblocks when you want to set up reliable storage. In this demo session, we'll cover; The steps to building a reliable and high-performance SDS for your Cloudstack environment The benefits of the stack Comparing LINSTOR with other SDS offerings – what you should know.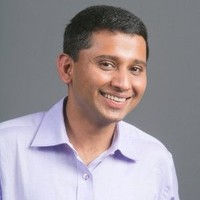 17:10 - 17:55 - New York City Hall
Introducing Amazon EKS Anywhere On Apache CloudStack
Vipin Mohan, Maxwell Dribinsky, Amazon Web Services
Amazon EKS Anywhere is a deployment option for Amazon EKS that enables customers to create and operate Kubernetes clusters on customer-managed infrastructure, supported by AWS. Customers can already run Amazon EKS Anywhere on their own on-premises infrastructure on bare metal servers or using VMware vSphere. In this session, you will learn about the Cluster API provider for Apache CloudStack, and how customers can now create and operate Amazon EKS Anywhere clusters on Apache CloudStack environments on-premises.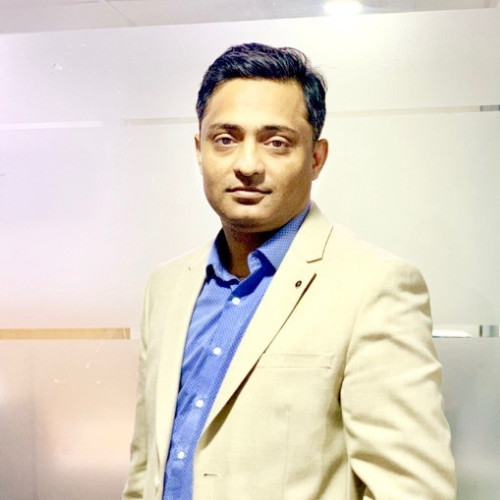 10:00 - 10:45 - New York City Hall
Empowering Digital India With Cloudstack
Abhishek Ranjan, CSC e-Governance Services India Limited
CSC E-Governance India is leading the game in bringing G2C & B2C services across the nation on a digital marketplace that enables citizens to avail services from the comfort of their neighbourhood kiosk called Common Service Centers. The digital platform enables and empowers the lives of millions of Indians to access services in the modern digital world. In this talk, we would get insights on how CSC harnesses the power of Cloudstack to underpin the services delivery and build a government community cloud for powering applications which aid in building a digitally inclusive ecosystem.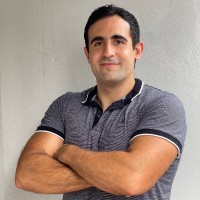 10:55 - 11:40 - New York Hall
VM Console Enhancements
Nicolas Vazquez, ShapeBlue
In this talk, Nicolas will introduce a new model for console access to instances in Cloudstack. He will explain both "how" and "why" CloudStack has moved from an embedded HTML client iframe to an API-driven generated console. He will also delve into recent enhancements to the security and access to the console, including an extra security client validation approach.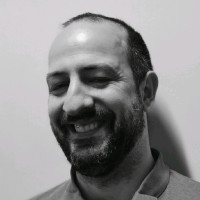 10:55 - 11:40 - City Hall
Providing Microsoft Azure Functions And Microsoft Dataverse Resources With CloudStack
Christophe Gondouin, Pierre Charton, Quentin Roccia, DIMSI
Many business projects (CRM, ERP, etc) are using proprietary cloud solutions that may be available outside these major clouds. Christophe, Pierre and Quentin will demonstrate the possibilities to use Apache Cloudstack when working on the Microsoft Azure and Microsoft Dataverse world, providing the same features on an open-source cloud solution.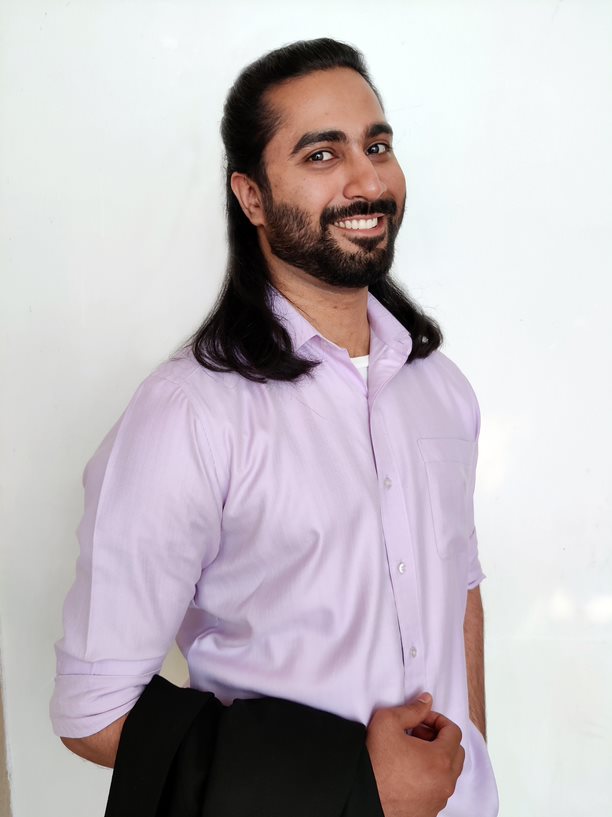 11:50 - 12:20 - New York Hall
Our Journey Developing Kubernetes CAPI Provider For Apache CloudStack
David Jumani, ShapeBlue
The Kubernetes Cluster API (CAPI) sub-project aims to simplify and unify the Kubernetes cluster lifecycle management. With almost a dozen provider implementations, we decided to add our own provider implementation for Apache CloudStack. But how simple was it? With several CRDs, controllers, API versions, and even experimental features, and e2e tests to develop, it's easy to get lost in the details and can seem quite overwhelming. Join us to discover how we did it! We detail our journey, from building an initial prototype over a weekend to a full-fledged, production-ready application, and deployed in an environment with over 10s of 1000s of hosts! We share the pitfalls, hacks, learnings, and key takeaways from our journey to develop CAPC – the CAPI Provider for Apache CloudStack.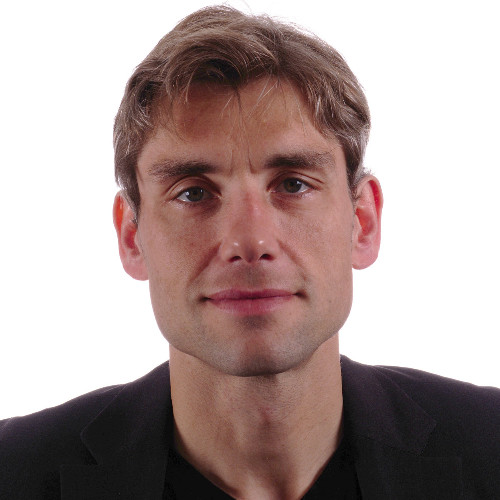 11:50 - 12:20 - City Hall
CloudStack At NTT DATA Business Solutions
Andre Walter, NTT Data
Implementation and use of Apache CloudStack at NTT DATA Business Solutions GMS.

12:30 - 13:00 - New York Hall
Volume Encryption In CloudStack
Vladimir Petrov, ShapeBlue
In this talk, Vladi will look at the new Volume encryption option (due in CloudStack 4.18). He will present the new ability to use encrypted root and data volumes on different storage types, the benefits and the current limitations of the implementation.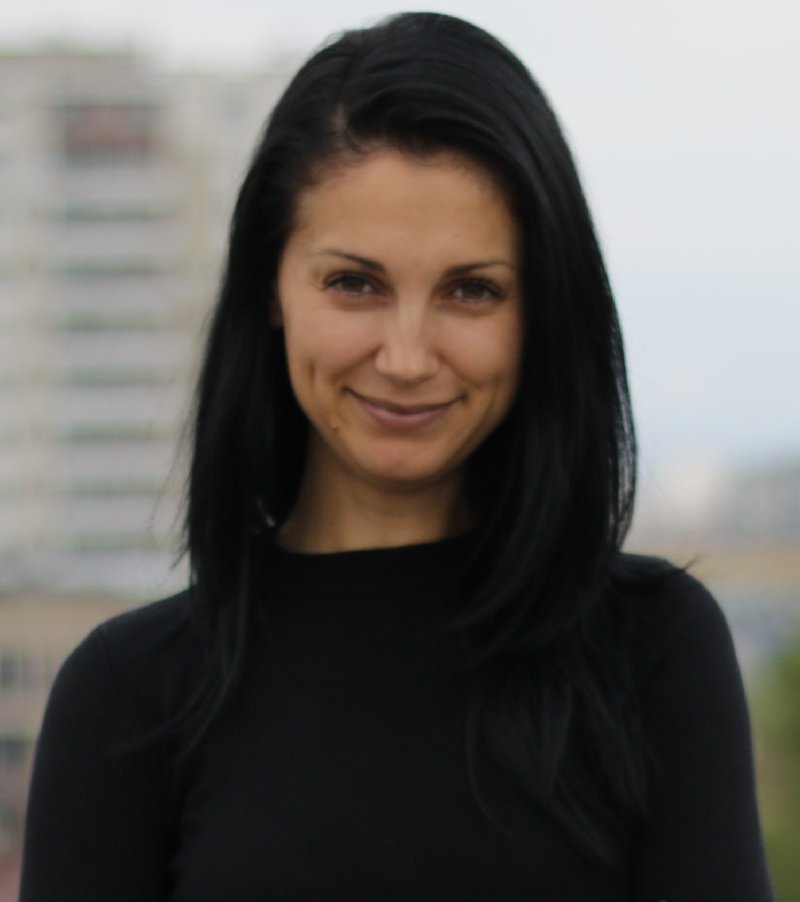 12:30 - 13:00 - City Hall
StorPool Storage Оverview and Integration with CloudStack
Slavka Peleva, Venko Moyankov, Alex Ivanov, StorPool
StorPool is a leading software provider that develops the most reliable and speedy storage platform on the market. The software comes as an utterly hands-off solution – StorPool's team architects, deploys, tunes, monitors, and maintains the system. The software has a native plug-in for CloudStack, and it is the ideal solution for companies that aim to optimize and grow their business, eliminate data storage issues, or secure fast and reliable access to data to achieve their business goals. In this talk, you'll find out more about StorPool's functionality, architecture, and use cases. You'll also learn about the new features of the product and its deeper integration into CloudStack.
13:00 - 14:00 - Lunch Break - Soho Hall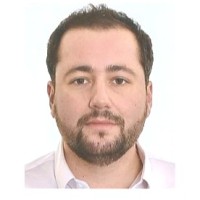 14:00 - 14:45 - New York Hall
Backroll : Production Grade KVM Backup Solution
Quentin Roccia, Pierre Charton & Grégoire Lamodière, DIMSI
Backroll is not only a production-grade KVM backup solution. It is also being integrated inside Apache Cloudstack using the Backup and restore framework. Pierre and Quentin will show how it works, the feature list, and how the integration has been made.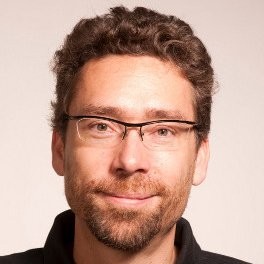 14:00 - 14:45 - City Hall
What CloudStackers Need To Know About LINSTOR/DRBD
Philipp Reisner, LINBIT
Philipp is going to explain the best performing Open Source software-defined storage software available to Apache CloudStack today. It consists of two well-concerted components. LINSTOR and DRBD. Each of them also has its independent use cases, where it is deployed alone. In this presentation, the combination of these two will be examined. They form the control plane and the data plane of the SDS. We will touch on: Performance, scalability, hyper-convergence (data-locality for high IO performance), resiliency through data replication (synchronous within a site, 2-way, 3-way, or more), snapshots, backup (to S3), encryption at rest, deduplication, compression, placement policies (regarding failure domains), management CLI and webGUI, monitoring interface, self-healing (restoring redundancy after device/node failure), the federation of multiple sites (async mirroring and repeatedly snapshot difference shipping), QoS control (noisy neighbors limitation) and of course: complete integration with CloudStack for KVM guests. It is Open Source software following the Unix philosophy. Each component solves one task, made for maximal re-usability. The solution leverages the Linux kernel, LVM and/or ZFS, and many Open Source software libraries. Building on these giant Open Source foundations, not only saves LINBIT from re-inventing the wheels, it also empowers your day 2 operation teams since they are already familiar with these technologies.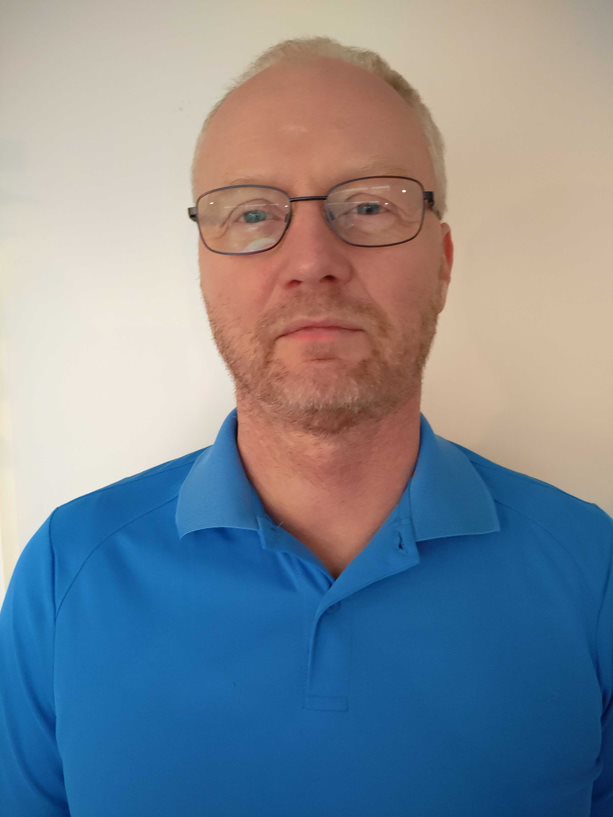 14:55 - 15:25 - New York Hall
Mentored GSoC Projects At Apache (CloudStack)
Dahn Hoogland, ShapeBlue
Google Summer of Code is a global, online program focused on bringing new contributors into open-source software development. Apache CloudStack has worked with a number of GSoC students for a number of years. But how successful has that been? In this talk, Daan will review the involvement of CloudStack in GSoC and take a look at some of the work done by the GSoC students.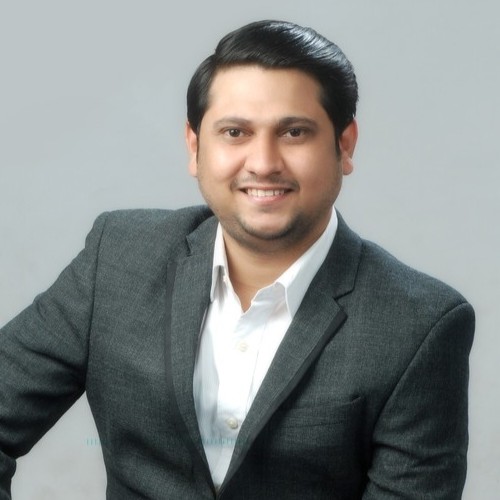 14:55 - 15:25 - City Hall
10x Your Cloud Business With Stack Console & CloudStack
Saurabh R, Stack Console Cloud Solutions Pvt Ltd
Every cloud service provider wants to boost their sales, but how? With the help of Stack Console's reseller management module and CloudStack, a data center or cloud service provider can build resellers/partners and provide them with an automated white-label cloud management platform so they can sell cloud services under their own brand, such as compute, Kubernetes, load balancer, block storage, and so on. Many of resellers are likely to be small and medium-sized businesses that want to get into the cloud market, so this is great news for them. Service providers will still make money whether a customer buys a service directly from them or through one of their resellers. Come to the talk to find out more.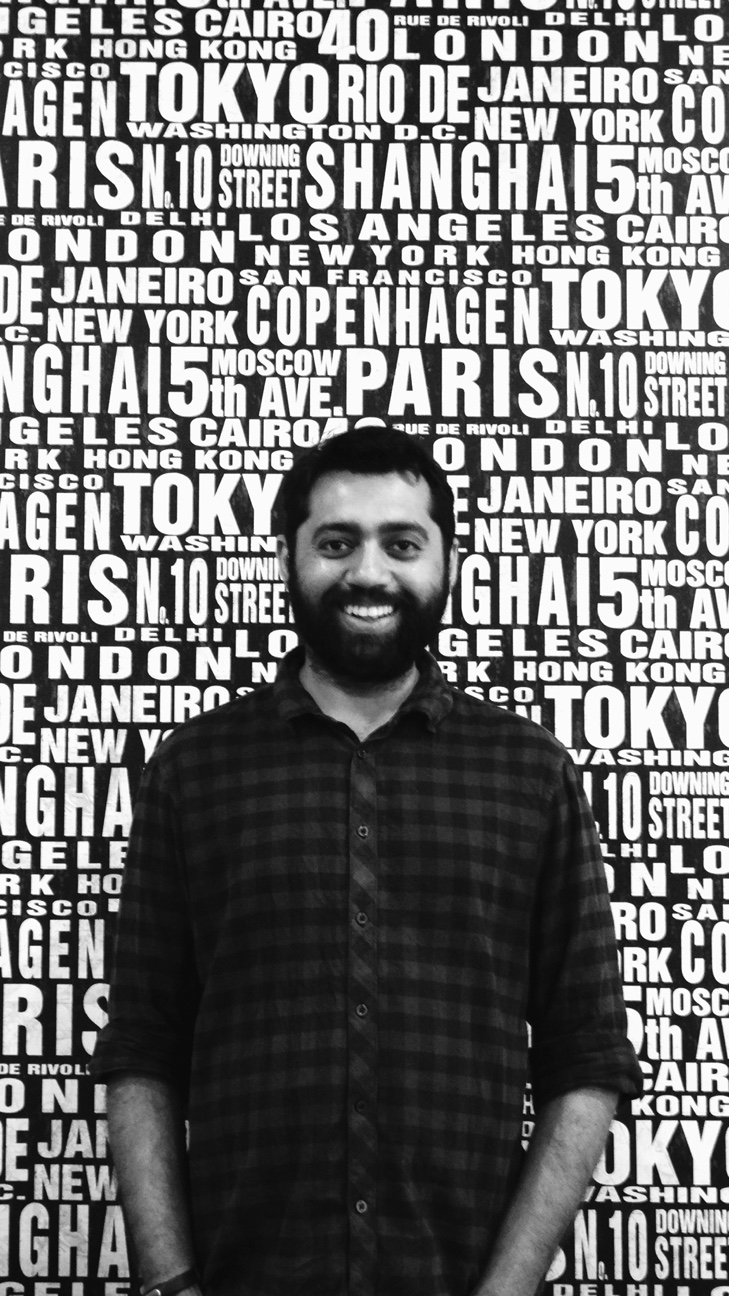 15:35 - 16:20 - New York Hall
Extending CloudStack To Deliver a Multi Availability Zone Public Cloud
Kshitish Purohit, IndiQus Technologies
This session will cover how 2 or more disparate CloudStack environments can be unified together to set up a cloud across multiple availability zones (AZ). This unification, achieved using the Apiculus solution, can add tremendous value to service providers who, along with operating multiple CloudStack environments, wish to add a business life cycle element (billing, marketing, customer management, support) to their public cloud offering. This is not a technical session and will include a demonstration of a multi-AZ cloud set-up using CloudStack and Apiculus.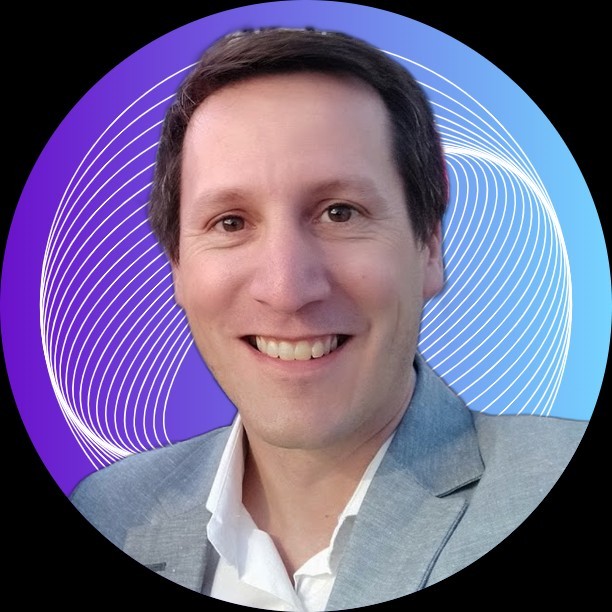 15:35 - 16:20 - City Hall
Cloud Services in the Core of a Multi-business Company
Gustavo Rossi, Esteban Tissera, Nico Furman, ARSAT
We would like to introduce Arsat as multi-business company including satellite, fiber optic, Digital TV and Cloud Services.
We will briefly narrate our nine years journey with Apache Cloudstack, cover some use cases regarding Cloud services in Argentinian Government entities and also share our mid-term roadmap strategy to include the private sector in Arsat´ s client portfolio.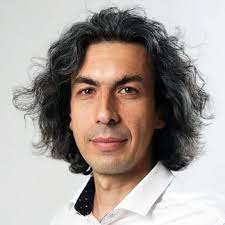 16:30 - 17:15 - New York Hall
Block Device Performance Tuning Using iothreads
Venko Moyankov, StorPool
Block device IO performance can be substantially improved by employing libvirtd iothreards to handle IO operations. In this presentation, we'll discuss the problem with poor IO performance in QEMU/KVM virtual machines and how it could be resolved using libvirtd iothreards to offload IO tasks and improve the VM stability and block IO performance.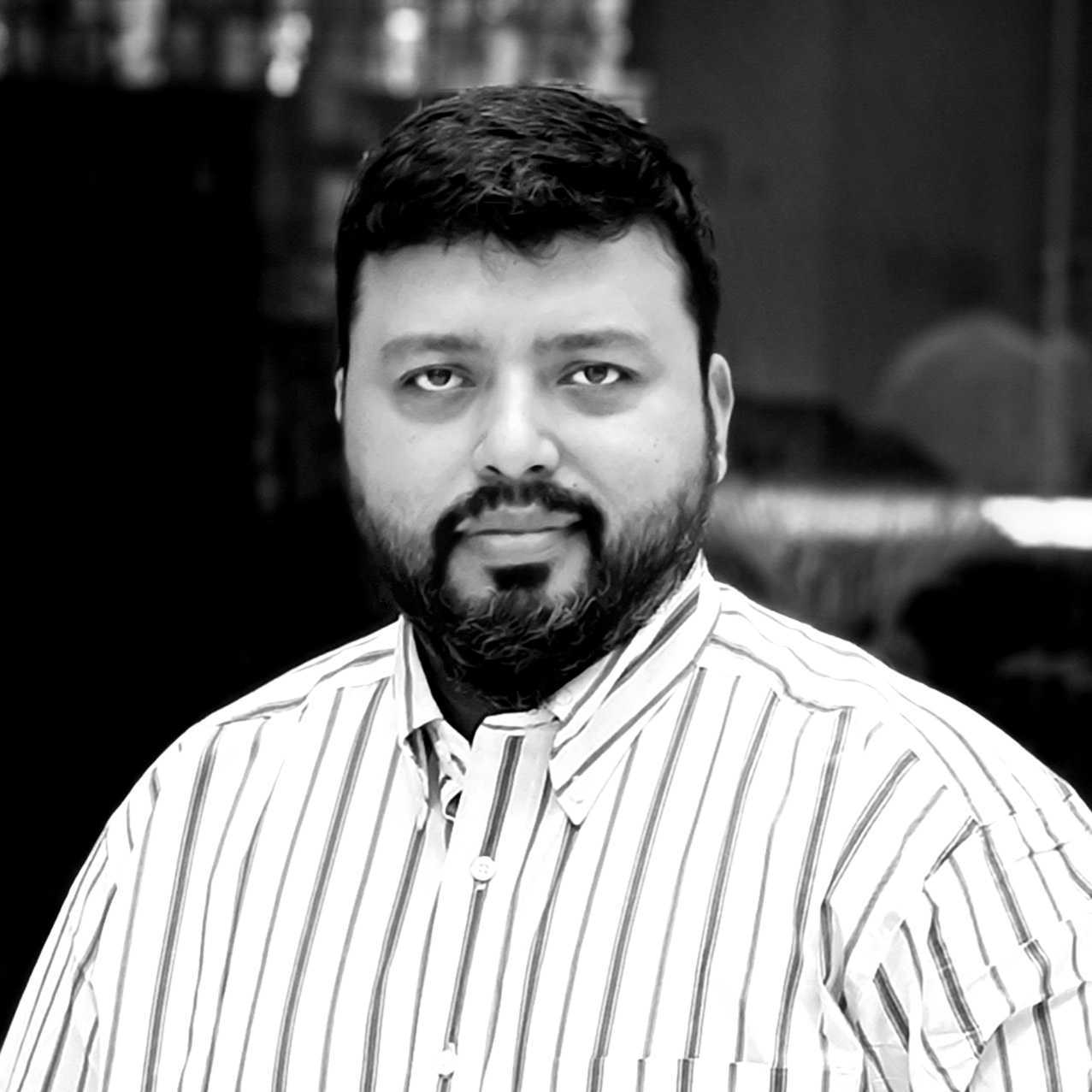 16:30 - 17:15 - City Hall
The Curious Case Of Cloud Repatriation
Sunando Bhattacharya, IndiQus Technologies
In this session, we will examine how enterprises are realising that Hyperscaler clouds are not the best solution for all their cloud needs and are now repatriating a large part of their workloads to various private cloud platforms. We will also examine how Cloudstack is best placed to address the needs of these enterprises.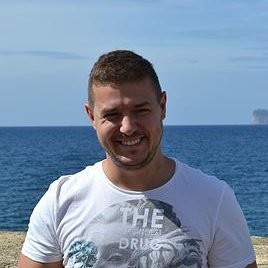 10:00 - 10:30 - New York City Hall
What's Coming In CloudStack 4.18
Boris Stoyanov, ShapeBlue
A first-look at some of the work-in-progress features due in the upcoming CloudStack 4.18 release
.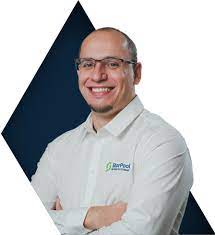 10:40 - 11:25 - New York Hall
Beating The Hyperscalers With A High-performance, Cost-efficient Cloud With Apiculus And StorPool
Alex Ivanov, Sunando Bhattacharya, Kshitish Purohit
Setting up and operating a public cloud that is not only hyperscale-grade, but can actually beat the hyperscalers, requires a unique combination of a high-performance, cost-efficient and UX-first approach. In this workshop, IndiQus and StorPool will showcase how the Apiculus and StorPool solutions, together with CloudStack, can create that winning formula for local, domestic and regional cloud providers.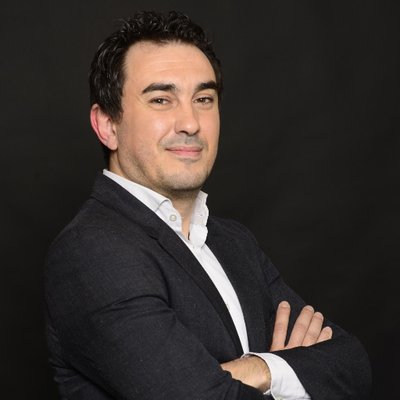 10:40 - 11:25 - City Hall
Integrating CyberSecurity Active Measures Into CloudStack Kubernetes Service
Jesus ESCOLAR, EXELERYS
Cloud Native adoption is part of all Cloud Adoption programs. Companies are evaluating how to migrate to newer, flexible and automated platforms. Cloud Native provides answers but also constraints. Cloud Native solutions build themselves across the business, but who's securing them? In this talk, we will discuss the security procedural and functional needs for Cloud Native. We will discuss how these controls can be applied for CloudStack. And what open-source security options are available today for CloudStack. We will close with where the future leading towards Cloud Native security for CloudStack.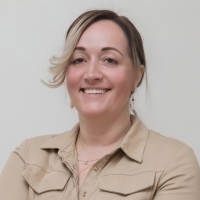 11:35 - 12:05 - City Hall
UI Test Cases With CloudStack
Magali Pervan & Navid Abdoul, DIMSI
Each Cloudstack update is a critical process to prevent production issues. At DIMSI, we aim to reduce downtimes and regressions as much as possible for our end users. We are now implementing automated UI Tests to cover all main use cases whenever a new release is published. Navid and Magali will be giving an overview of how it is being done, and the next steps, including potential integration inside the code project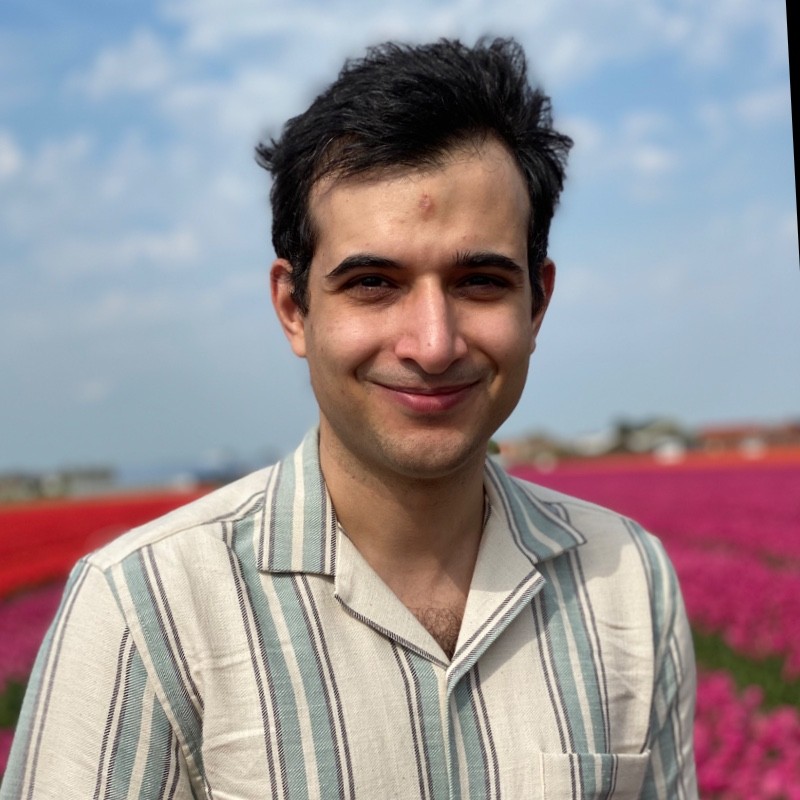 11:35 - 12:05 - New York Hall
Using AI To Place VMs On Hypervisors
Sina Kashipazha, Leaseweb
CloudStack's VM placement policies don't fit the current need of the industry. We have to create external tools to load balance VMs on hosts. We have an idea (which is under heavy development) to implement an AI algorithm to manage VM placement on a host. The algorithm is triggered based on a criteria (like when there is no place for a VM with 64G Ram and 32 core), which results in changing the placement of the VMs on a system. I am looking forward to sharing this idea with the community and getting their feedback.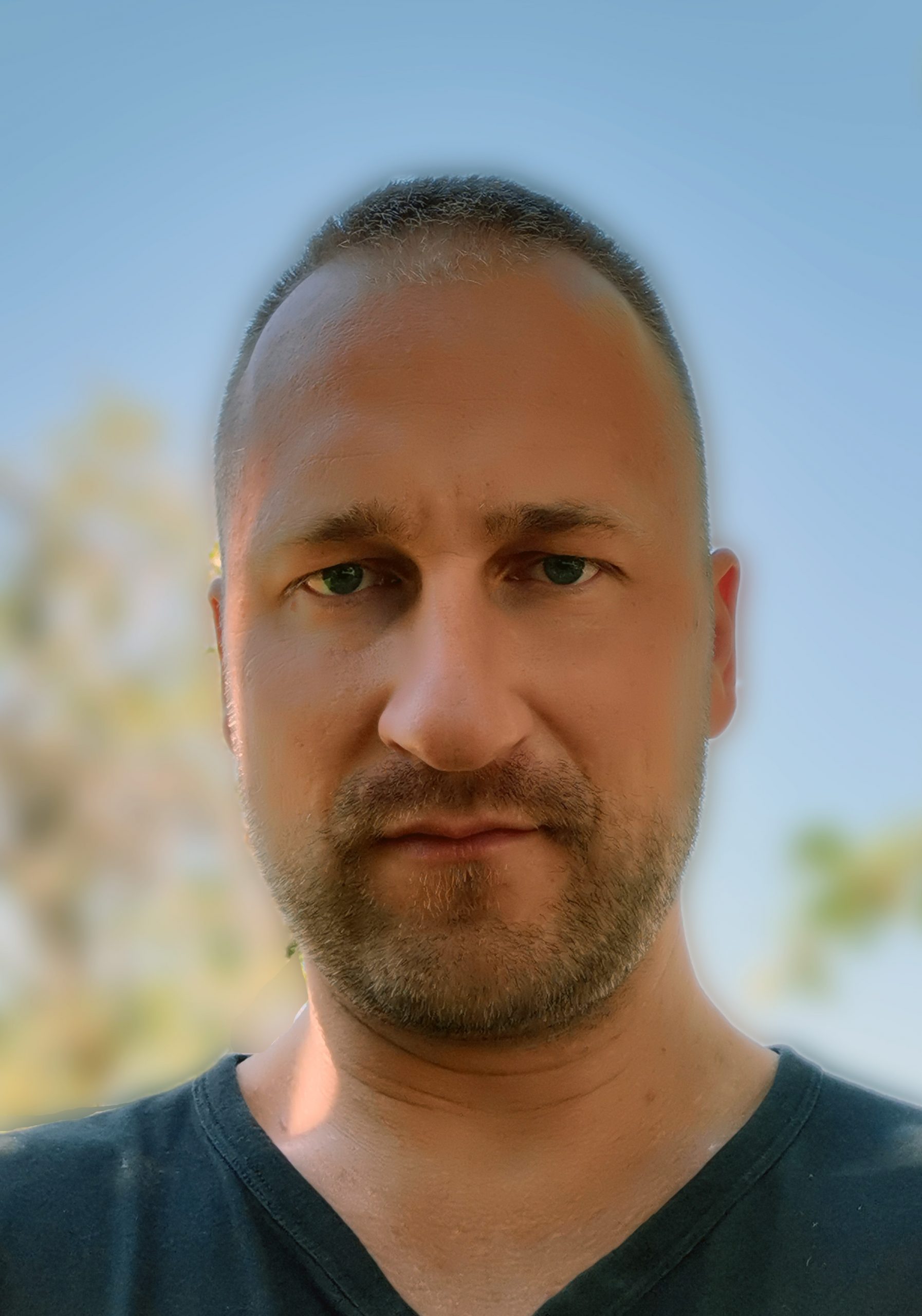 12:15 - 13:15 - City Hall
Upgrading From Rovius CloudPlatform to Apache CloudStack
Andrija Panic, ShapeBlue
As many organizations prefer the freedom of open-source Apache CloudStack to commercial distributions, the need to migrate seamlessly to CloudStack is increasing. In this practical, demo-led talk, Andrija will look at the steps required to make a reliable migration from Accelerite's Rovius Cloud platform to Apache CloudStack.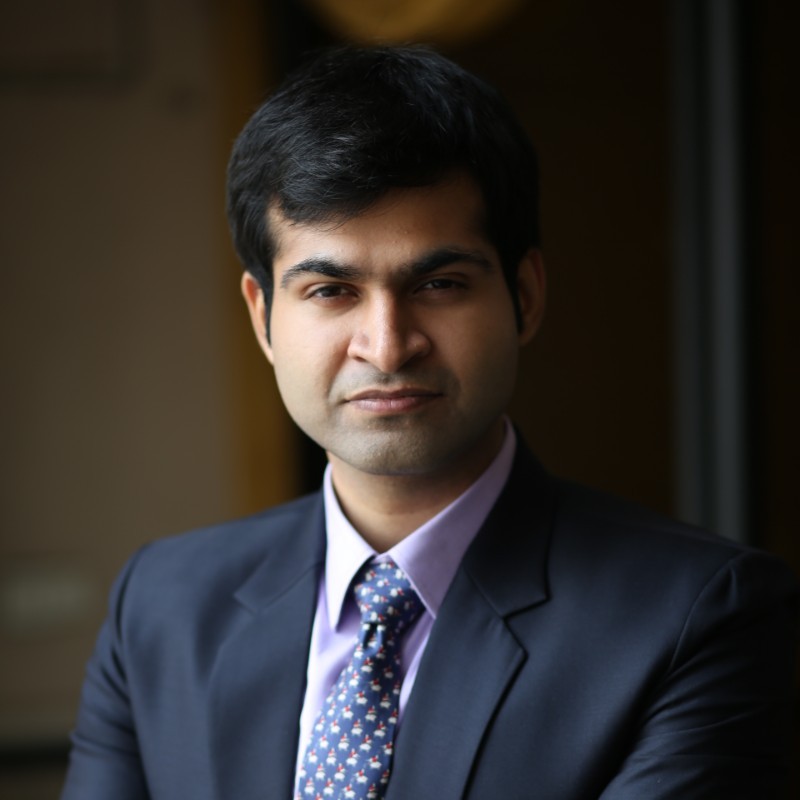 12:15 - 13:15 - New York Hall
Next-Gen Virtual Routers And Zero Downtime Upgrades
Rohit Yadav, ShapeBlue
CloudStack 4.17 finally reached a point where upgrades can be performed with zero network downtime. In this talk, Rohit will:
– look at the history of CloudStack virtual router upgrades and how they have evolved towards this point
– look in detail at the new "Live patching" functionality in CloudStack 4.17 which enables zero downtime upgrades
– discuss the limitations of the new functionality
– demo the new upgrade process
The talk will also discuss the design and implementation of other recent changes in the virtual router, such as:
– systemvmtemplate improvements
– turn-key bundling of systemvmtemplates for automatic setup and upgrades
– deprecation of systemvm.iso
And discuss the future roadmap of VR and related next-gen networking features, the new VR agent and further improvements.
13:15 - 14:15 - Lunch Break - Soho Hall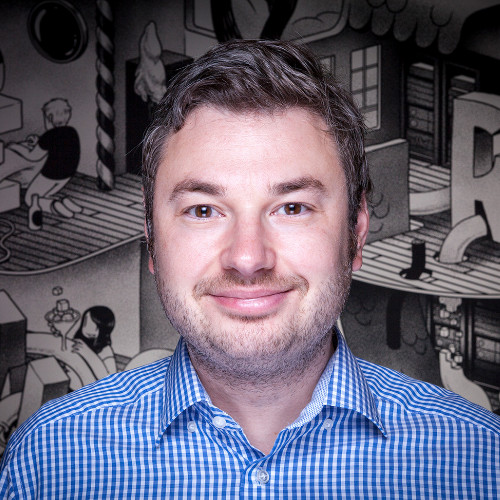 14:15 - 15:00 - City Hall
News And Development Update Of The CloudStack Tungsten Fabric SDN Plug-in
Sven Vogel, EWERK Group
Demo of the Tungsten Fabric Plugin and what the important features are.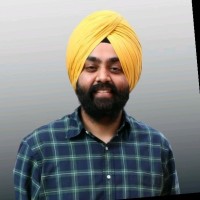 14:15 - 15:00 - New York Hall
Adding New Data Sources And Resources To CloudStack Terraform Provider
Daman Arora, Carleton university
As of today, CloudStack-Terraform Provider v0.4.0 supports 25 resource types, and 1 data source type. It is the first release of CloudStack's own provider, named CloudStack-Terraform Provider. The following link provides a complete list of Resources and Data Sources: https://registry.terraform.io/providers/cloudstack/cloudstack/latest/docs I am a GSoC contributor for 2022 and am extending the list of Terraform Data Sources and Resources offered by CloudStack Terraform. I am currently working on the following project: CloudStack Terraform Provider – Add datasources for the existing resources https://summerofcode.withgoogle.com/programs/2022/projects/ZVraist1 I would like to present a tutorial/workshop as a knowledge transfer session. As CloudStack continues to grow in terms of resources, an explanation of how to extend Terraform provider will be beneficial to anyone who is interested in this area. In addition, I will share technical details regarding the provider during the presentation.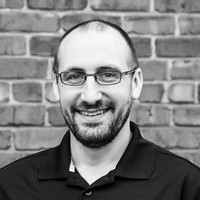 15:10 - 15:55 - City Hall
Productize & Invoice CloudStack Usage
Will Stevens & Daniel Murray, CloudOps
CloudMC is an edge orchestration platform which allows for the productization of backend services, such as Apache CloudStack. In this presentation, we will demonstrate the use of CloudMC's integration with CloudStack to deliver a suite of monetised self-serve products. The demo will include; pricing, taxation, invoicing, and credit card payments, along with extensive reporting capabilities.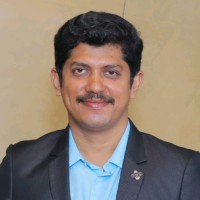 15:10 - 15:55 - New York Hall
StackBill - Simplified Cloud Management Platform
A.J. Mohamed Rafi, StackBill
In this talk, Rafi will be sharing the vision of StackBill and how we  simplified cloud management with Apache Cloudstack.
Key challenges of Datacenters on becoming a Cloud Datacenter and how stackbill solves it. New Features of StackBill added 2022 which would help datacenter, enterprises and telcos on measuring and maximizing their business.
Want to sponsor the event, have questions on the event schedule or would like to present a talk?
Get in touch with our team!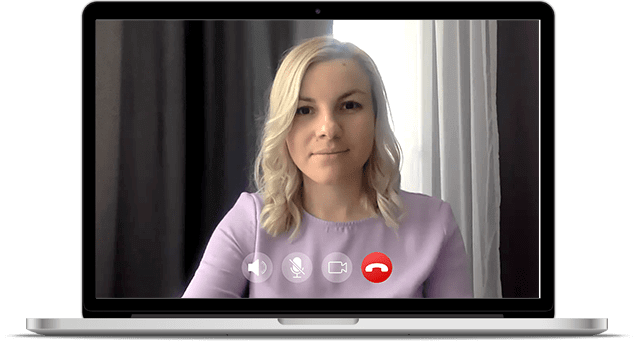 Want to sponsor the event, have questions on the event schedule or would like to present a talk?
Get in touch with our team!